Ultimate Guide to Turf Soccer Shoes: Enhance Your Performance on Synthetic Surfaces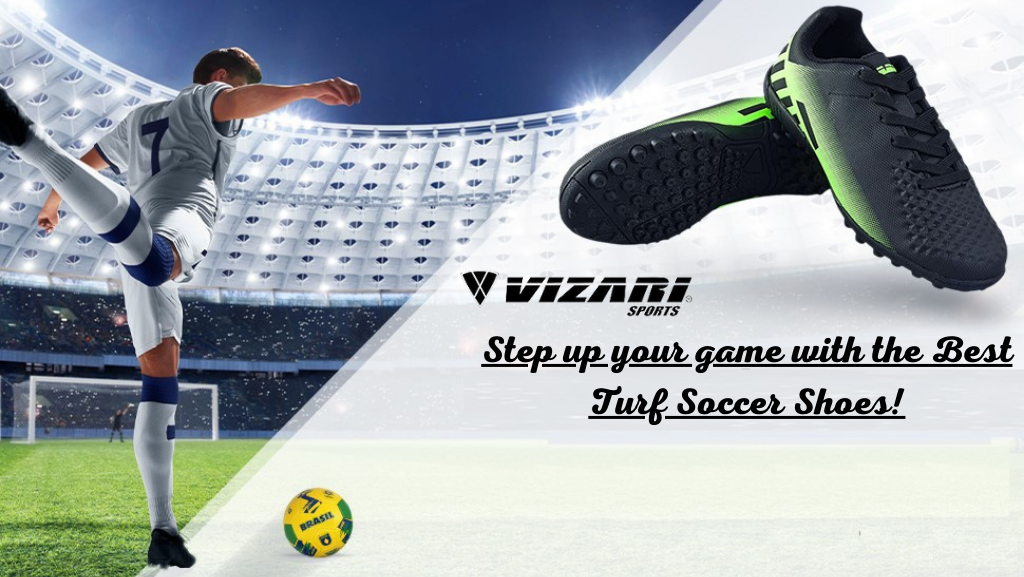 Introduction
If you're a soccer enthusiast who often plays on synthetic turf surfaces,  investing in the appropriate pair of
turf soccer shoes
can significantly enhance performance. We will explore all of their features and benefits so that you can make an informed decision for your next purchase.
Benefits of Turf Soccer Shoes
Turf soccer shoes
are purposefully tailored to maximize performance on artificial turf surfaces, providing significant advantages. Some key advantages they bring:
Enhance Traction
Vizari Soccer Cleats
designed for artificial turf feature special rubber or synthetic studs designed to give them superior traction on synthetic surface. Their strategic placement and design allow quick turns, sudden stops and explosive movements without compromising stability.
Synthetic turf can be harsh on footwear due to its abrasive surface.
Turf soccer cleats
are made from durable materials with reinforced soles designed specifically to withstand artificial turf's demands, increasing durability and prolonging their longevity.
Improved Ball Control
Turf soccer cleats
feature a special construction with flat outsoles and shorter studs to provide better ball control. Their low profile design enables better ground contact and precise maneuvering for improved dribbling, passing, and shooting accuracy.
Comfort and Fit
Turf soccer shoes
are created with optimal comfort in mind. Many feature cushioned insoles, padded collars and breathable materials to provide an ideal fit and minimize discomfort during long bouts of play.
Key Features to Consider
When searching for the ideal pair of
turf soccer shoes
, keep the following features in mind.
Stud Configurations
Different turf soccer shoes offer various stud configurations, from conical to bladed or combinations thereof. Consider your playing style and typical turf surfaces when determining the ideal stud configuration for yourself.
Material and Construction
Look for synthetic
turf soccer shoes
constructed of high-grade synthetic materials to withstand the rigors of artificial grass fields. Reinforced stitching, durable uppers, and protective toe caps are essential features that will guarantee performance over time.
Cushioning and Support
Make sure the shoes provide sufficient cushioning and support for your feet. Features like padded insoles, midsole cushioning and ankle support may help minimize discomfort during intense gaming sessions and decrease injury risks.
Fit and Sizing
Selecting the correct size is vital to optimal performance and comfort. Consider reviewing user reviews to identify whether shoes run true to size or if adjustments may be required.
Conclusion
Investing in the right pair of
turf soccer shoes
is crucial for optimizing your performance on synthetic surfaces. By understanding the importance of turf shoes, considering key features, and choosing the right fit, you can significantly enhance your gameplay and reduce the risk of injuries. Explore the various options available in the market, compare different brands and models, and make an informed decision that suits your playing style and preferences. With the help of this ultimate guide, you are now well-equipped to step onto the turf with confidence and take your
soccer
skills to new heights. skills to new heights.