Gear up for Independence Day with Vizari's Soccer Essentials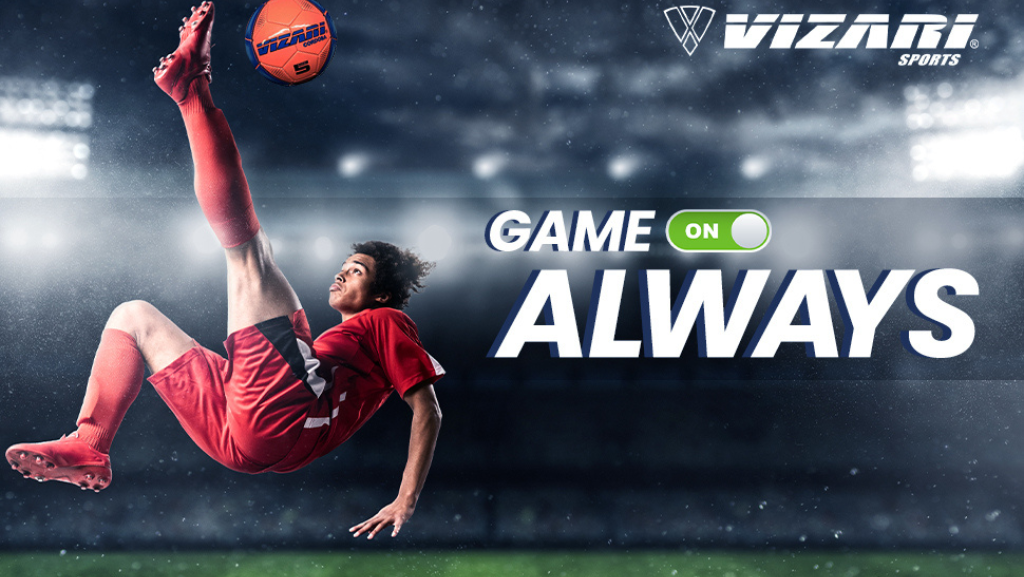 Introduction
As the United States celebrates its Independence Day, the passion for soccer runs high among Americans. With a growing fan base and a thriving soccer culture, enthusiasts are constantly seeking top-quality gear and equipment. In this article, we will explore why Vizari stands out as the Best Online Soccer Store and how you can make the most of your shopping experience with them.
Vizari: The Best Online Soccer Store
When it comes to finding top-notch soccer gear and equipment, Vizari stands out as the best online soccer store. With a wide range of products and a reputation for quality, Vizari has become a go-to destination for soccer enthusiasts across the United States.
Soccer Jerseys and Apparel
Vizari offers an impressive collection of soccer jerseys and apparel. Whether you're a fan supporting your favorite team or a player representing your club, Vizari's selection of authentic jerseys and soccer apparel allows you to showcase your passion in style.
Quality Soccer Shin Guards
Vizari understands the importance of high-quality soccer shin guards. They offer a diverse range of shin gaurds, ensuring that players of all ages and skill levels can find the perfect and best shin guards to enhance their performance on the field.
Soccer Cleats: Enhancing Performance on the Field
One of the key components of a soccer player's attire is the right pair of soccer cleats. Vizari provides a wide variety of soccer cleats, designed to offer superior comfort, traction, and support. These vizari soccer cleats enable players to make quick turns, accelerate with ease, and maintain stability during intense matches.
Soccer Balls: A Key Element in the Game
No soccer game is complete without a high-quality soccer ball. Vizari offers an extensive selection of soccer balls, constructed with durable materials to withstand rigorous play. Whether you're playing in a league or enjoying a casual kickabout, Vizari's soccer balls ensure optimal performance and durability.
Goalkeeper Gear: Protecting the Net
Goalkeepers require specialized gear to protect themselves and make crucial saves. Vizari provides a comprehensive range of goalkeeper gear, including goalkeeper gloves, jerseys, and protective equipment. Their products are designed to offer maximum grip, flexibility, and protection, allowing goalkeepers to excel in their role.
Soccer Training Equipment: Enhancing Skills and Fitness
To improve skills and fitness, soccer players rely on training equipment. Vizari offers a wide array of soccer training equipment, such as agility cones, training soccer vest, speed ladders, and more. These tools enable players to enhance their agility, speed, and overall performance, both individually and as a team.
Soccer Accessories
In addition to essential gear, Vizari provides a wide range of soccer accessories. From durable soccer backpacks and other accessories like soccer cones and soccer ball pump, Vizari covers all the bases to meet the needs of soccer players at every level. Try out our soccer ball bag that will keep your gear safe and organized.
Convenient Online Shopping Experience
Vizari offers a seamless and user-friendly online shopping experience. Their website is designed to be intuitive and easy to navigate, allowing customers to find their desired products quickly. With detailed product descriptions, sizing guides, and customer reviews, Vizari ensures that shoppers can make informed decisions.
Competitive Pricing and Discounts
Vizari believes in providing top-quality soccer gear at affordable prices. They offer competitive pricing, ensuring that players and fans can access high-quality products without breaking the bank. Additionally, Vizari frequently provides discounts and special offers, making it even more appealing for customers to choose them as their preferred soccer store.
Fast and Reliable Shipping
When ordering soccer gear online, prompt delivery is crucial. Vizari prides itself on fast and reliable shipping services, ensuring that customers receive their products in a timely manner. Whether you're preparing for an upcoming match or looking for the perfect soccer gift, Vizari's efficient shipping ensures you get what you need when you need it.
Conclusion
When it comes to finding the best online soccer store in the United States, Vizari stands out as a reliable and trusted choice. With their commitment to quality, extensive product selection, user-friendly website, and competitive pricing, Vizari ensures a remarkable shopping experience for soccer enthusiasts of all ages. So, gear up for Independence Day and celebrate your passion for soccer with Vizari's top-notch products.