Soccer Backpack - Vizari: The Perfect Companion for Soccer Enthusiasts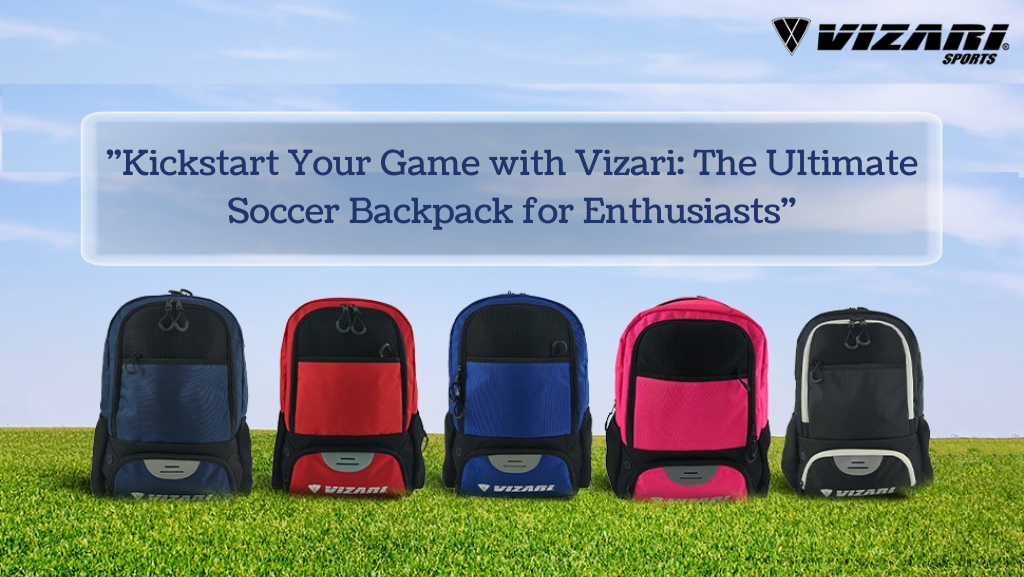 Introduction:
Soccer is more than just a game; it's a passion that fuels the hearts of millions around the world. If you're one of those dedicated soccer enthusiasts, you know how important it is to have the right gear and accessories to support your love for the sport. Among these essentials, a reliable soccer backpack is a must-have, and Vizari has got you covered. In this blog, we'll explore the fantastic features and benefits of Vizari's soccer backpacks, designed to enhance your soccer experience both on and off the field.
Quality and Durability:
Vizari is a trusted name in the world of soccer gear, known for its commitment to quality and durability. When you place your trust in a Vizari soccer backpack, you can rest assured that you're getting a product that will withstand the rigors of the game season after season. These backpacks are crafted with precision and constructed from high-quality materials, ensuring they can handle the demands of soccer players of all ages.
Ample Storage Space:
One of the standout features of Vizari's soccer backpacks is their ample storage space. These backpacks are intelligently designed to accommodate all your soccer essentials. You can easily fit your soccer ball, cleats, shin guards, jerseys, water bottles, and more. Multiple compartments and pockets make organization a breeze, so you can keep your gear tidy and accessible.
Comfort and Convenience:
Comfort matters, especially when you're carrying your gear to and from the field. Vizari's soccer backpacks are equipped with padded shoulder straps, making them comfortable to wear even during long commutes. It is designed ergonomically so that the weight is evenly distributed, thereby reducing back and shoulder strain.
Stylish Designs:
It is not only about performance in soccer; it is also about style. Vizari understands this, and their backpacks are available in a range of attractive designs and colors. Whether you prefer a classic look or something bold and eye-catching, there's a Vizari soccer backpack to suit your style.
Versatility Beyond Soccer:
While Vizari soccer backpacks are tailored for soccer enthusiasts, their versatility extends beyond the soccer field. These backpacks are perfect for school, travel, or any other activity where you need a reliable and spacious backpack. Their multipurpose functionality makes them a great investment for anyone who values quality and practicality.
Affordability:
Quality soccer gear shouldn't break the bank, and Vizari understands this. Their soccer backpacks are not only durable and stylish but also affordable. You don't have to compromise on quality or style to stay within your budget.
Conclusion:
When it comes to soccer, having the right equipment makes a significant difference. Vizari's soccer backpacks are a testament to their commitment to providing soccer enthusiasts with top-notch products. With their quality, durability, ample storage, comfort, and affordability, Vizari has established itself as a go-to brand for soccer players of all levels. Don't miss out on the opportunity to elevate your soccer experience with a Vizari soccer backpack. It's not just a backpack; it's a symbol of your passion for the beautiful game. Get yours today and gear up for success on and off the field.