Elevate Your Soccer Game with Premium Gear: Goalkeeper Jersey, Soccer Shorts, Shin Guards, and Firm Ground Cleats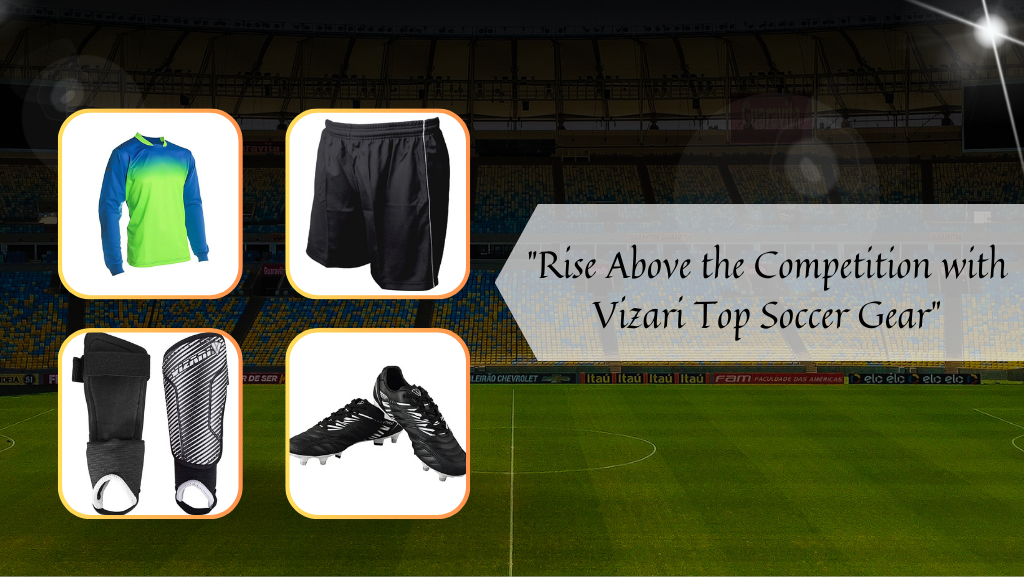 Soccer is more than just a sport; it's a passion that drives athletes to excel on the field. To achieve peak performance, having the right gear is crucial. In this blog, we present a carefully curated lineup of premium soccer products designed to enhance your game and take your skills to new heights. From the Vallejo Goalkeeper Jersey and Dynamo Soccer Shorts to the Matera Soccer Shin Guards with Ankle Protection, League Sock - Neon Green, and Valencia Firm Ground cleats, gear up with confidence and conquer the field like never before.
In the world of soccer, gear can make all the difference. The Vallejo Goalkeeper Jersey offers goalkeepers unparalleled comfort and freedom of movement, allowing them to make critical saves with ease. Dynamo Soccer Shorts provide players with the perfect fit and breathability, enabling swift movements and agility. Matera Soccer Shin Guards with Ankle Protection ensure optimal protection against tackles and impact. And with Valencia Firm Ground cleats, players experience superior traction and stability for ultimate performance on the field. Embrace the winning combination of performance and style with these top-notch soccer products.
1. Vallejo Goalkeeper Jersey-Royal/Green: The Guardian of the Goalposts
The Vallejo Goalkeeper Jersey in striking Royal/Green colors is more than just an apparel item; it's a symbol of authority and confidence for goalkeepers. Engineered with high-performance fabric, this jersey is designed to keep you dry and cool, even during the most intense matches. The padded elbows offer additional protection when diving for saves, ensuring you can give your best without worrying about impact. With a perfect balance of style and functionality, the Vallejo Goalkeeper Jersey makes a bold statement as you guard the goalposts with prowess.
2. Dynamo Soccer Shorts-Black: Agility and Comfort in Every Move 
For outfield players, Dynamo Soccer Shorts in sleek Black provide the perfect fit and comfort for agile movements on the field. The lightweight and breathable fabric allows you to move freely and effortlessly, whether you're dribbling past opponents or taking a powerful shot on goal. The elastic waistband ensures a secure and snug fit, so you can focus solely on your game without distractions.
3. Matera Soccer Shin Guards W/ Ankle Protection-Black/White: Fearless Defense, Confident Play
Protect yourself from tackles and challenges with the Matera Soccer Shin Guards in Black/White. The hard front plate and built-in ankle protection shield your shins and ankles from impact, providing a sense of security and confidence on the pitch. The adjustable straps allow you to customize the fit for maximum comfort and support. With Matera Soccer Shin Guards, you can play fearlessly and defend confidently, knowing that your lower legs are well-protected.
4. League Sock - Neon Green: Performance and Style in Every Step
The League Sock in Neon Green is more than just a vibrant fashion accessory; it's a performance-enhancing essential for every soccer player. Crafted with breathable and moisture-wicking fabric, these socks keep your feet dry and comfortable throughout the match. The arch compression and cushioned sole offer support and comfort, reducing fatigue during extended gameplay. Additionally, the eye-catching neon green color adds a pop of energy to your kit, allowing you to express your personality and style on and off the field.
5. Valencia Firm Ground Cleats - Black/White: Conquer the Field with Unbeatable Traction
Dominate the firm ground with Valencia Firm Ground cleats in classic Black/White design. These cleats are engineered for maximum traction and stability, enabling quick acceleration, precise movements, and sharp turns. The ergonomic design and snug fit reduce discomfort and blisters, ensuring that your focus remains solely on playing your best game. With Valencia Firm Ground cleats, you can confidently conquer the field and showcase your skills with every step.
Conclusion: Gear Up and Play Like a Champion
As you gear up for your next soccer match, let confidence and performance be your allies. The Vallejo Goalkeeper Jersey, Dynamo Soccer Shorts, Matera Soccer Shin Guards with Ankle Protection, League Sock - Neon Green, and Valencia Firm Ground cleats form the ultimate lineup of premium soccer gear. Unleash your potential, make unforgettable saves, and score crucial goals with these exceptional products. Embrace greatness and leave a mark on every game with gear that matches your passion for soccer. Elevate your soccer game and play like a true champion with this top-notch gear. It's time to step onto the field and showcase the best version of yourself.