The Ultimate Guide for Buying Soccer Cleats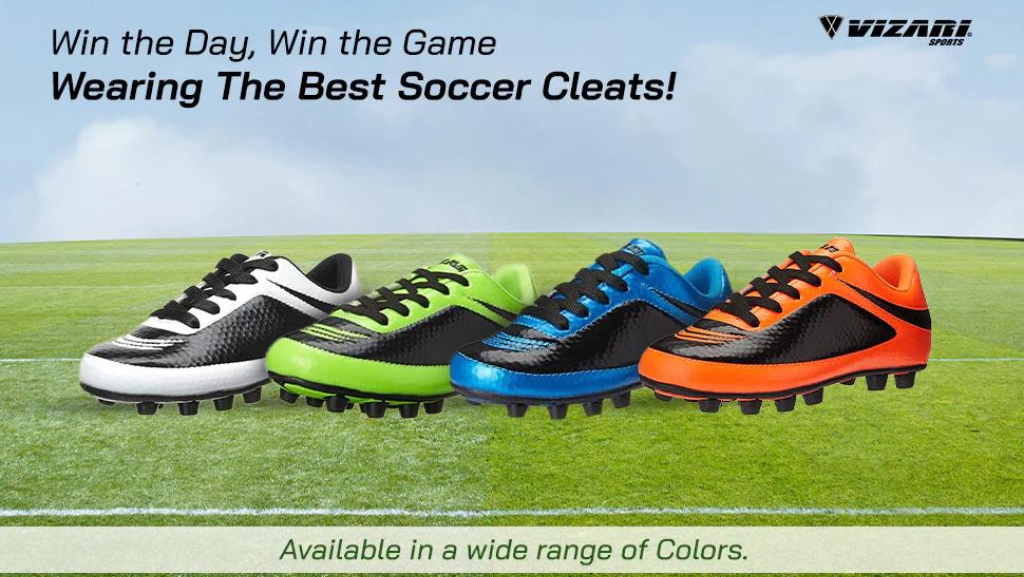 How to choose the right and best soccer cleats for your needs?
Soccer cleats
are one of the most important pieces of equipment for any soccer player, so it's important to choose the right ones. With so many different types of cleats available, it can be hard to know what to look for and having the right pair of cleats can make a huge difference in your performance. 
Below are some tips to help you make an informed decision and to get the best soccer cleats  Consider your playing surface
Different surfaces require different types of
cleats
. For example, if you play on grass, you should look for cleats with short rubber studs that provide good grip and traction. If you play on turf, you'll need cleats with longer rubber studs that provide better stability and traction.
Consider your playing style
Soccer cleats
come in three main types: low-cut, mid-cut, and high-cut. Low-cut cleats are lightweight and provide good agility and maneuverability for players who like to move around quickly. Mid-cut cleats offer more ankle support and stability and are great for players who like to dribble and pass the ball. High-cut cleats provide maximum ankle protection and are best suited for players who like to make powerful shots. 
Soccer cleats can range from affordable to expensive. If you are on a limited budget, you may want to go with a more affordable pair of cleats. However, if you are willing to invest more money, you can get a higher-end pair of cleats that will provide more support and protection.
Consider the materials used in the cleats
Soccer cleats are typically made from either synthetic leather or kangaroo leather. Synthetic leather is more affordable and lightweight, but it does not offer the same level of comfort and durability as kangaroo leather. Kangaroo leather is more expensive, but it is also more breathable, flexible, and durable.
Finally, make sure you try on the cleats before buying them. This will help you determine if the cleats fit properly and if they are comfortable. The right pair of cleats should fit snugly, but they should not be too tight.
Conclusion
Buying the right soccer cleats can be a difficult task, but it is essential to ensure that you are comfortable and perform your best on the field. After considering the factors such as the type of surface you play on, the size of your feet, and the style of soccer you play, you should now be ready to find the perfect pair of soccer cleats for you. With the information provided in this guide, you should have all the knowledge you need to make an informed decision about your next pair of

 

soccer Cleats

.