Elevate Your Game with the Top Firm Ground Soccer Cleats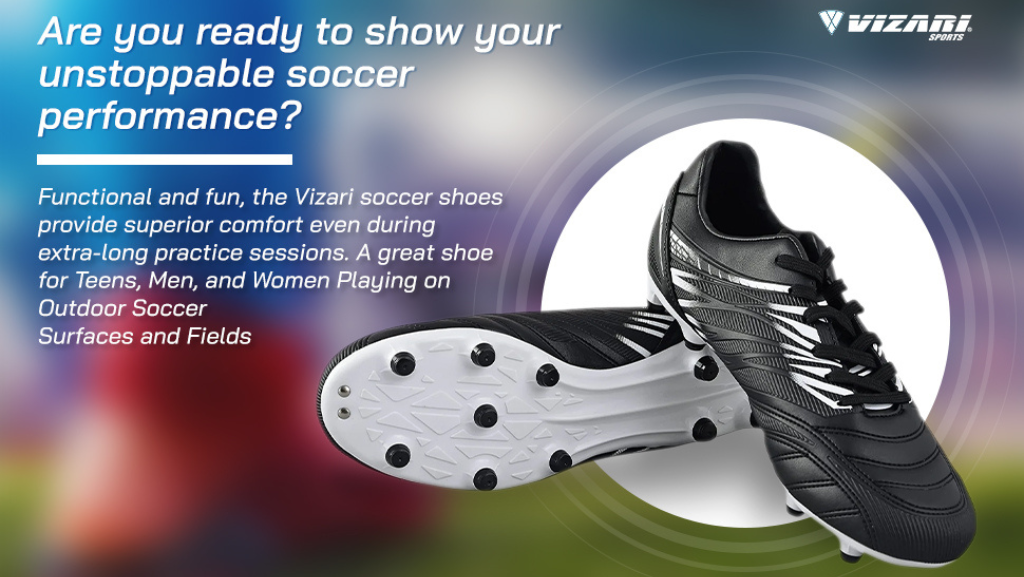 Are you ready to take your soccer performance to the next level? Look no further than the top firm ground soccer cleats, designed to provide the perfect balance of traction, stability, and agility on the field. In this blog, we will explore five outstanding soccer cleats that are sure to enhance your gameplay. From the stylish and sleek design of Valencia firm ground soccer shoes to the dynamic performance of Santos firm ground soccer shoes, these soccer cleats are the ultimate choice for players who want to dominate the game with style and skill.
1. Valencia Firm Ground Soccer Cleats
The Valencia Firm Ground soccer cleats are a stunning blend of style and performance. Featuring a royal blue and white color combination, these cleats are sure to catch everyone's eye on the field. The firm ground shoes offer excellent traction on dry and natural grass surfaces, allowing you to make quick turns and precise movements with ease. Whether you're a seasoned player or just starting your soccer journey, these cleats are the perfect companion for an exceptional gameplay experience.
2. Santos Firm Ground Soccer Cleats
Take charge of the game with the Santos Firm Ground Soccer Cleats. The vibrant green and blue colorway exudes energy and confidence, reflecting your passion for the sport. These soccer cleats feature a firm ground soleplate with strategically placed studs to optimize grip and stability. With enhanced traction and support, you can focus on your skills and maneuvers, leaving your opponents in awe of your performance.
3. Stealth Firm Ground Soccer Cleats
The Stealth Firm Ground soccer cleats offer a sleek and minimalist design that means business on the field. The black and white color scheme exudes elegance and sophistication, while the firm ground soleplate ensures traction and control during intense matches. Whether you're dribbling past defenders or taking powerful shots on goal, these cleats are engineered to enhance your speed and accuracy, giving you the edge you need to outperform the competition.
4. Tesoro Firm Ground Soccer Cleats
Dominate the game with the Tesoro Firm Ground Soccer Cleats. The classic black and white design exudes timeless style and versatility, making these cleats a favorite among players of all levels. The firm ground soleplate provides superior stability and grip, allowing you to showcase your skills with confidence. Whether you're playing on wet or dry fields, the Tesoro Soccer cleats will support you every step of the way.
5. Striker Firm Ground Soccer Cleats
Unleash your striking prowess with the Striker Firm Ground Soccer Cleats soccer cleats. The dynamic black and silver color combination exudes power and precision. These cleats feature a firm ground cleats soleplate with carefully designed studs for optimal traction and maneuverability. Whether you're a forward scoring goals or a midfielder creating opportunities, the striker firm ground soccer cleats will enhance your performance and elevate your game.
Conclusion
The top firm ground soccer cleats are more than just athletic footwear; they are tools that empower you to excel on the field. From the stylish design of Valencia to the powerful performance of striker, each cleat offers a unique combination of style, traction, and stability. Embrace the confidence and skill that these soccer cleats provide, and dominate the game with your exceptional gameplay.