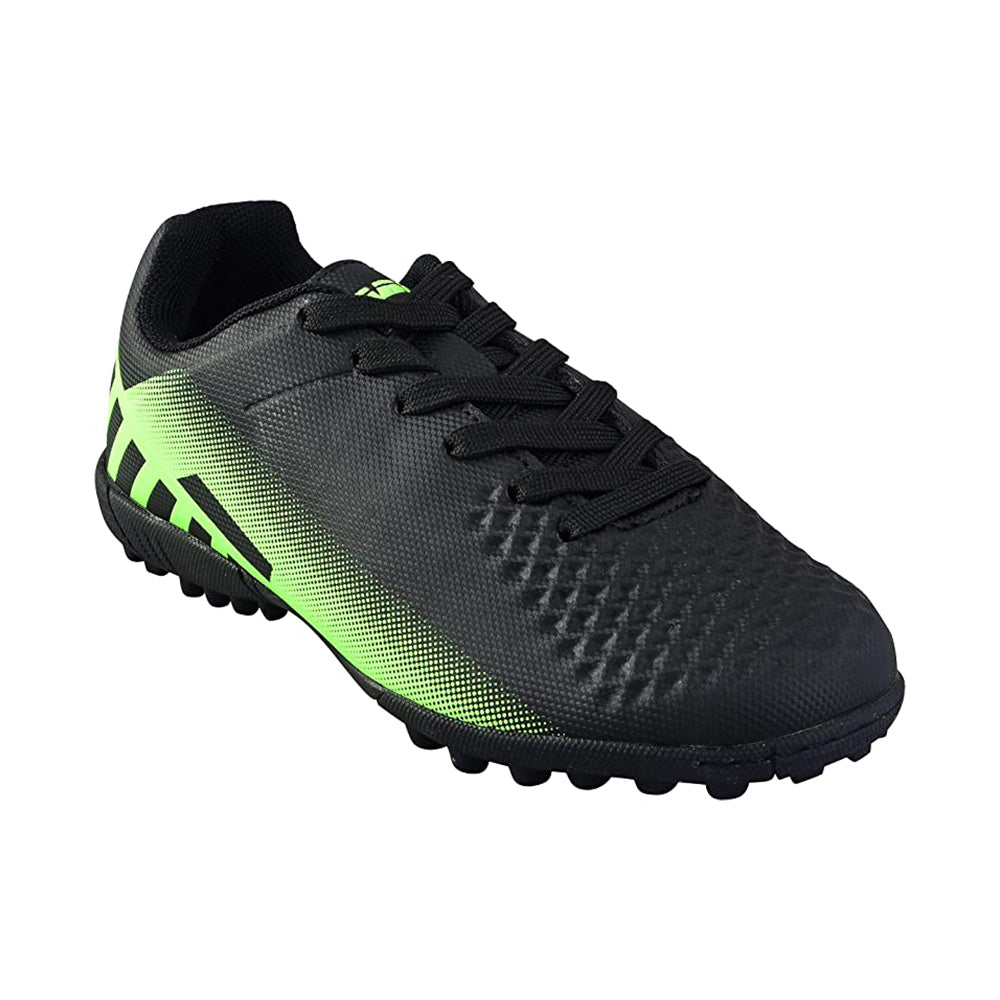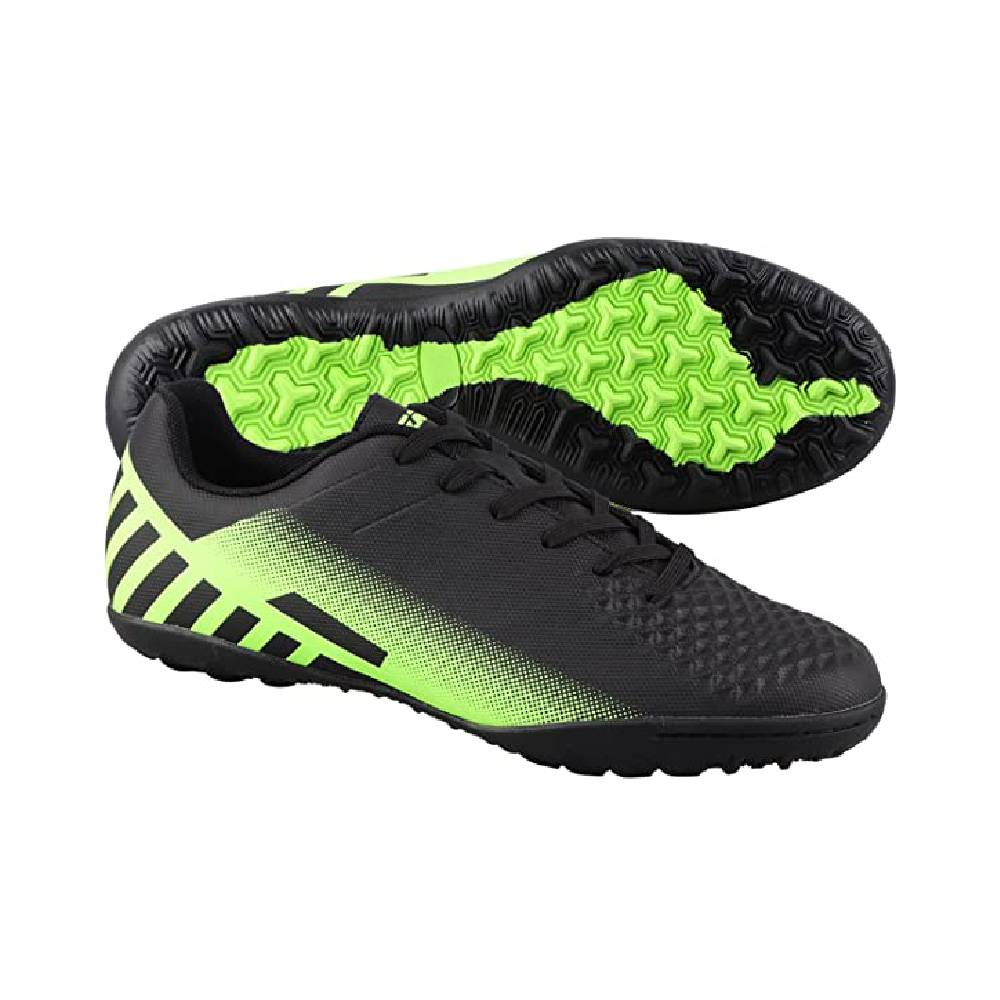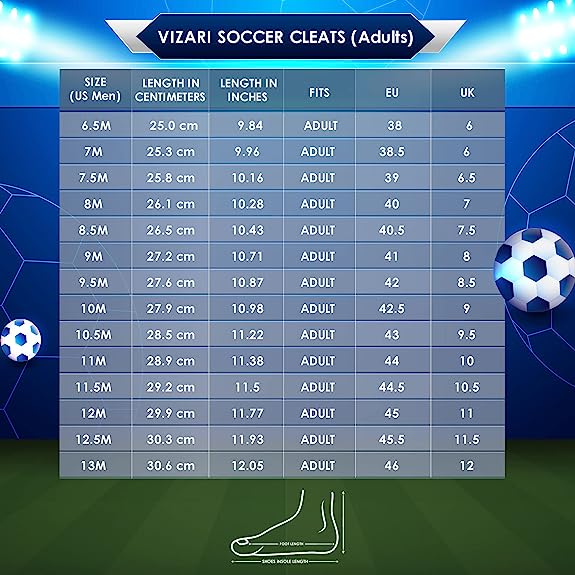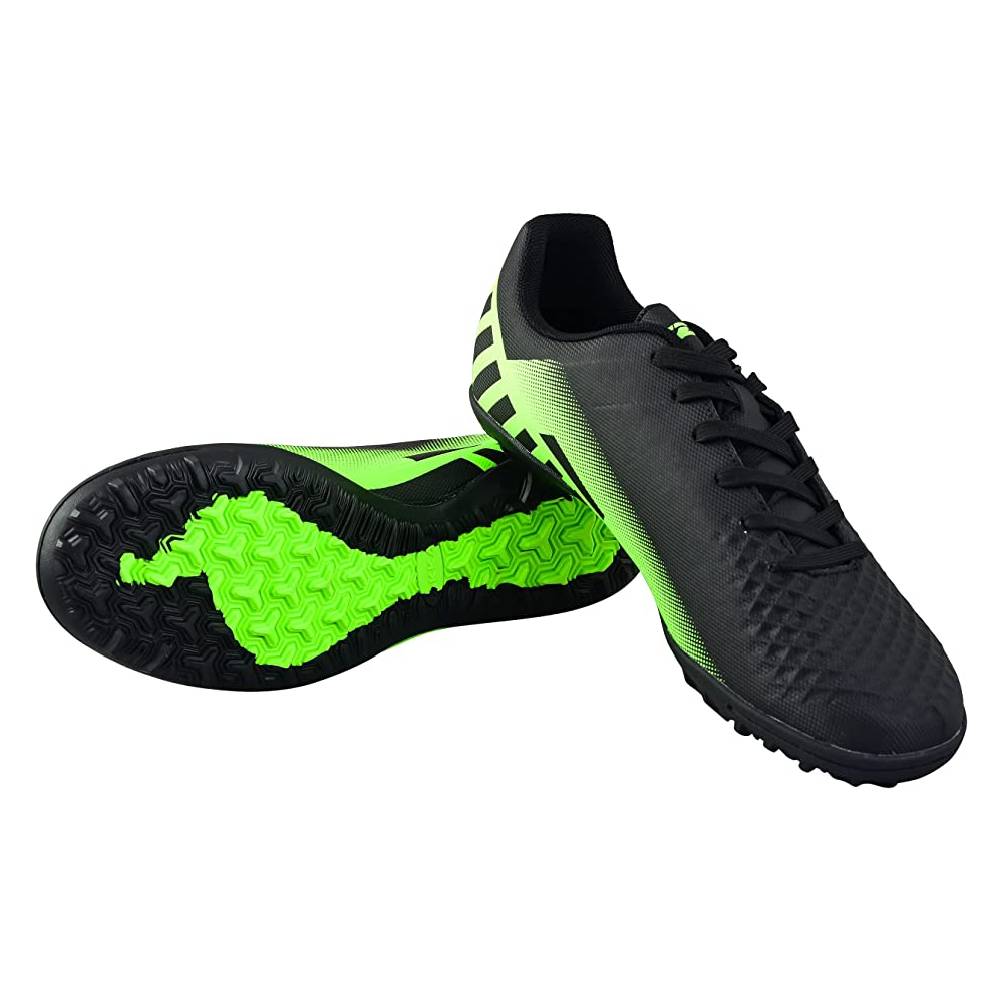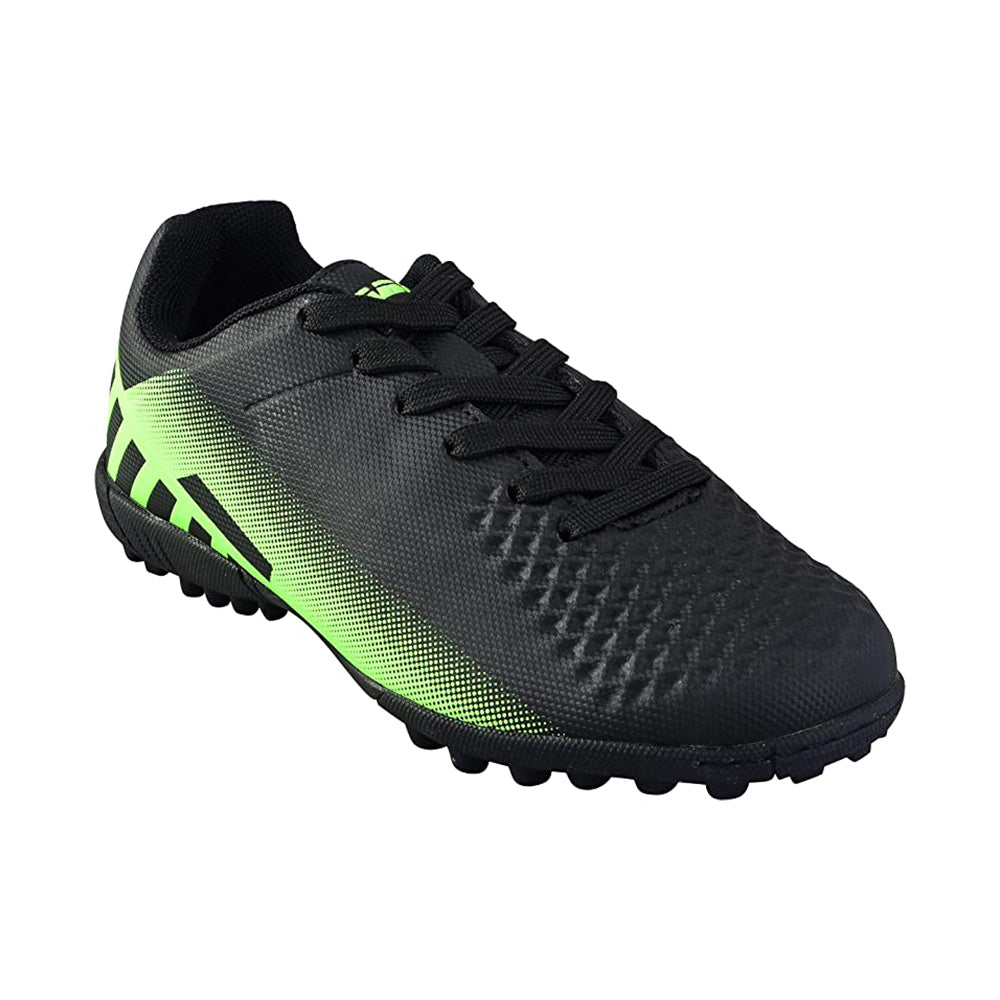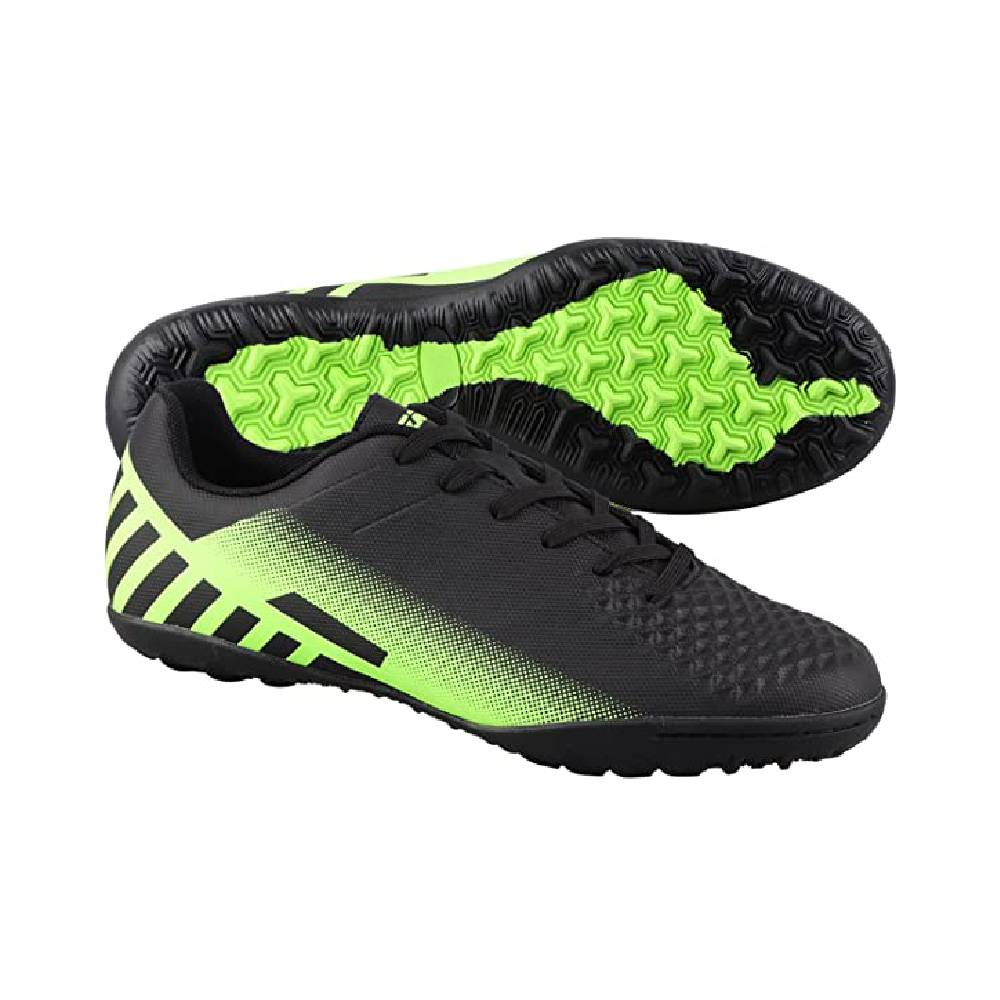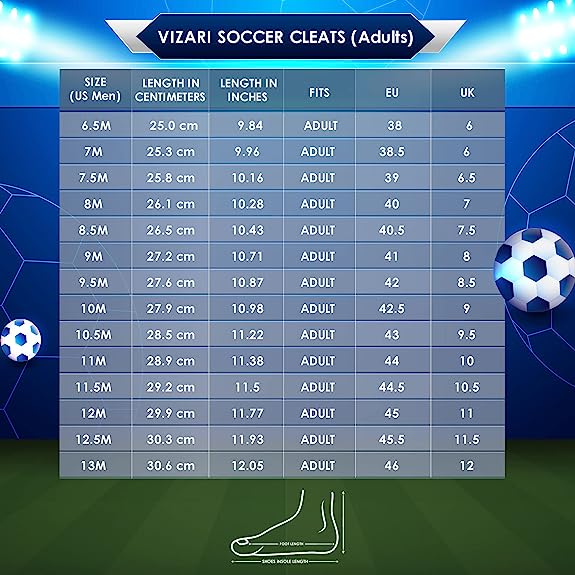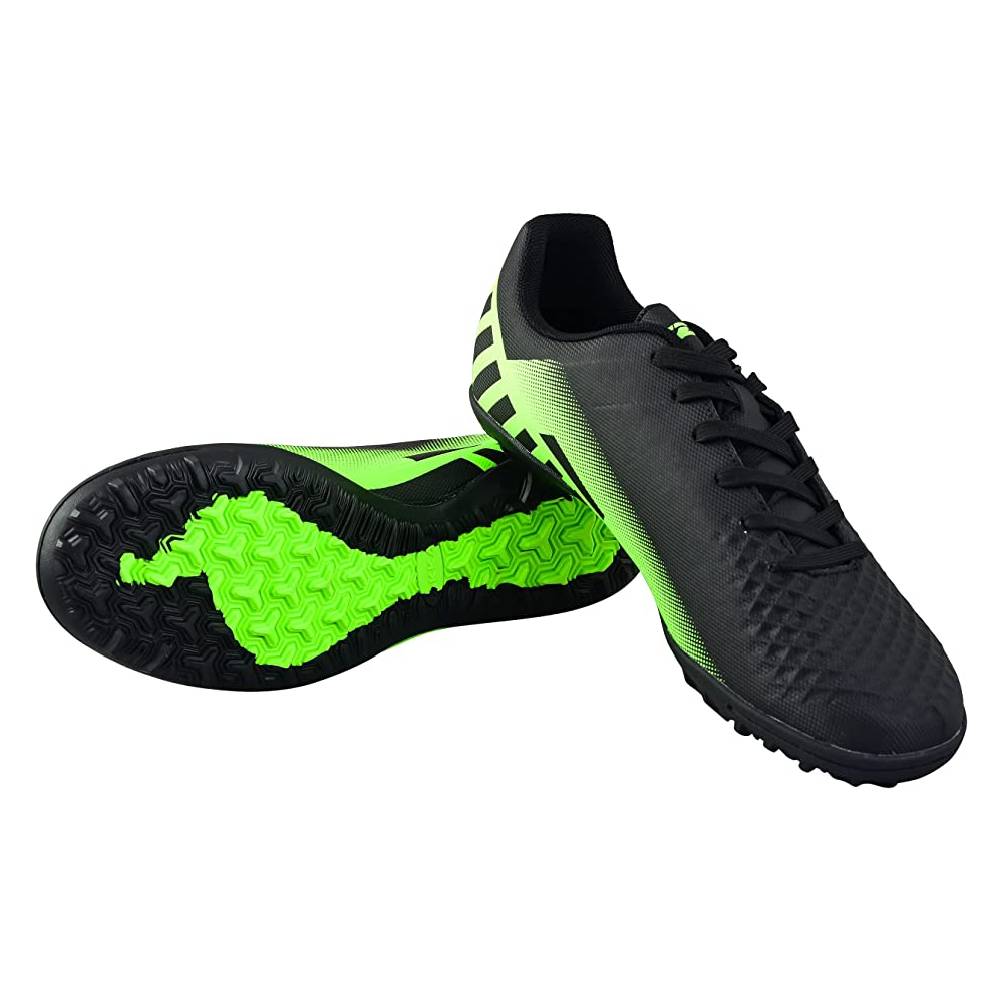 Santos Turf Soccer Shoes-Black/Green
by Vizari Sports
Reviews :
Synthetic material for superior quality and comfort
Upper: Ultra comfortable textured synthetic upper. Lightweight and durable.

Outsole: Multi-studded rubber turf for comfort and traction on hard and synthetic turf surfaces.

Lightweight Rubber sole to wear and water resistance.

Easily adjustable laces, which make them easy to fit to your foot providing extra comfort.
Well-padded collar and footbed of these shoes make them extremely comfortable to wear.